Simon ist ein moderner Feminist, ein Punk im Herzen, ein Kunstliebhaber, ein Bewunderer der Schönheit, der Natur und eine verfolgte Seele, die versucht, die Welt zu einem mutigeren, schöneren, interaktiveren und kreativeren Ort zu machen.
Simon is a modern day feminist, a punk at heart, an art lover, an admirer of beauty, nature, and a haunted soul trying to make the world a braver, more beautiful, more interactive, and more creative place.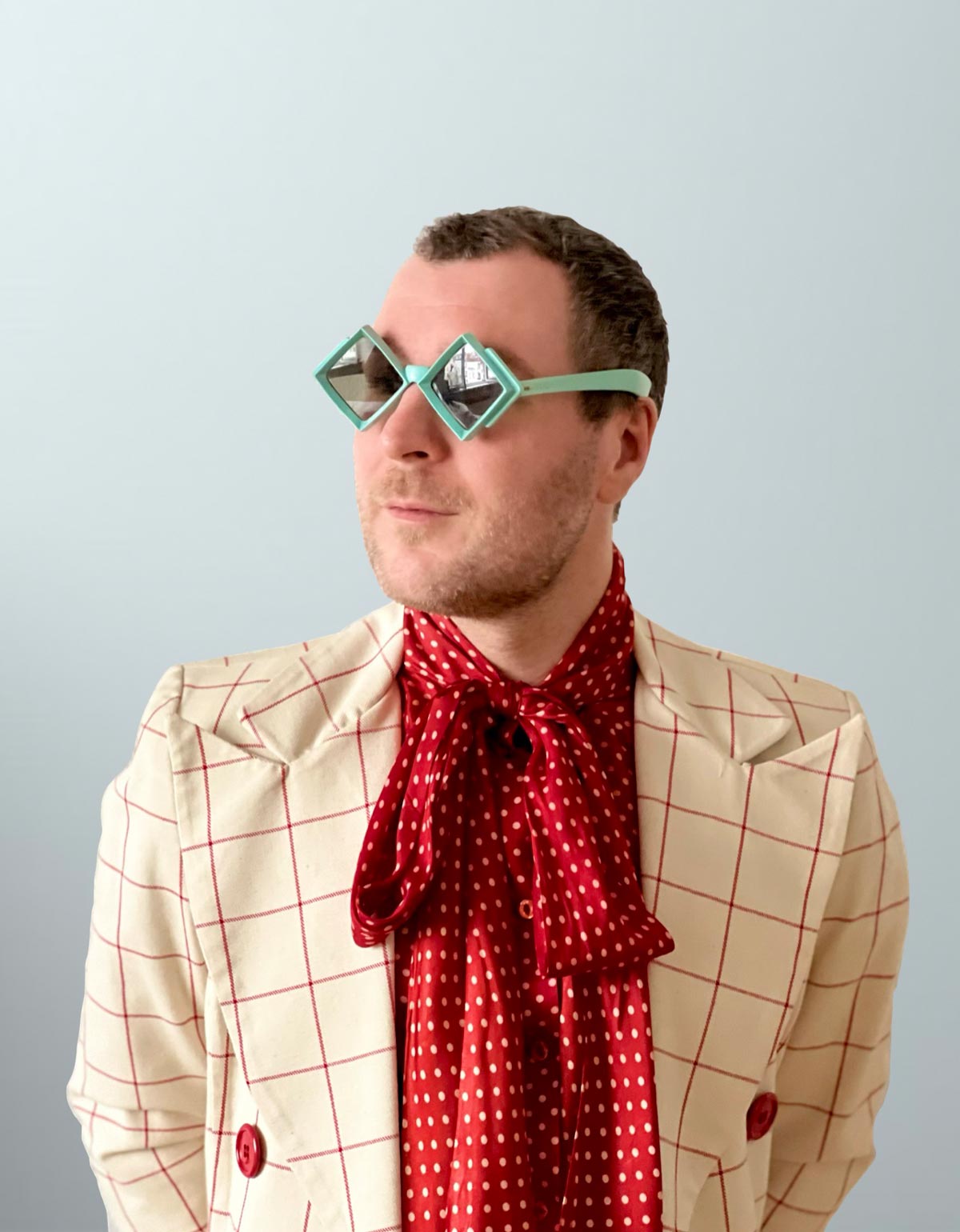 Ausbildung
1983
geboren in Konstanz
2004/2005
Grundstudium der Malerei an der Freien Hochschule für Grafik-Design und Bildenden Kunst Freiburg bei Ben Hübsch und Dietrich Schön
2005-2010
Studium der Malerei an der Staatlichen Akademie der Bildenden Künste Karlsruhe (Außenstelle Freiburg ) bei Prof. Leni Hoffmann
2009/2010
Studium bei Vertretungsprofessoren Martin Pfeifle und Seb Koberstädt
2010 Diplom
2011 Meisterschüler
Auszeichnungen
2022
Hauptpreisträger, 3. Südwestdeutscher Kunstpreis
2018
Schlossbergstipendium,Kunstverein Böblingen
2011
Preisträger, Förderpreis der Stadt Konstanz
2008
Preisträger, Akademie/Förderpreises der Stadt Freiburg
Einzelausstellung
2022
Into the Woods, Podium Kunst Schramberg (demnächst)
Skin, Galerie Michaela Helfrich, Berlin
2020
A Discovery of the wild, Michaela Helfrich Galerie, Berlin
2018
All Creatures Animal Clinic, Kunstverein Böblingen e.V
2017
Spieglein Spieglein, Städtischer Ausstellungsraum Wessenberg, Kulturzentrum Konstanz
Malerei, Haus Salmegg Rheinfelden, Verein für Kunst und Geschichte Rheinfelden e.V.
2015
Schönheit und Schrecken, Kunstverein Brücke92, Ansbach
Das große Fressen, Kunstverein Letschebach, Karlsruhe
2014
SILVER THREADS AND GOLDEN NEEDLES, Blond & Blond Contemporary, Berlin
SILVER THREADS AND GOLDEN NEEDLES, Kulturkreis Sulzfeld, Galerie im Bürgerhaus, Sulzfeld
2013
Yellow Brick Road, Helga Maria Bischoff Galerie, Berlin
2012
Ateliereinblicke, EnBW showroom, Berlin
Ateliereinblicke, EnBW Ausstellungsraum, Karlsruhe
Wonderland, Galerie der Kreissparkasse, Ravensburg
2011
Konstanzer Förderpreis, Städtischer Ausstellungsraum im Kulturzentrum, Konstanz
2010
Geht ́s Noch, Kunstverein Radolfzell, mit Seb Koberstädt
Gruppenausstellungen (Auswahl)
2021
Where is God? Christliche Ikonographie in der zeitgenössischen Kunst, Kunstverein Worms e.V
Every Jack Will Find His Jill, Galerie Michaela Helfrich, Berlin
2020
Say Something, Michaela Helfrich Galerie, Berlin
2019
Young ART Lounge, Zürcher Kantonalbank Österreich AG, Wien
Spiel mit der Wirklichkeit ,Michaela Helfrich Galerie, Berlin
Charlottenburger Hängung, Michaela Helfrich Galerie, Berlin
2018
Warum Kunst ? – Kunsthalle Weishaupt, Ulmer Museum,Ulm
Zeitreise – Von 1900 bis heute in Bildern aus der Sammlung, Städtische Wessenberg Galerie, Konstanz
Der Himmel geht woanders auf – Michaela Helfrich Galerie, Berlin
2017
Kunstroute Aachen, Aula Carolina, Aachen
younger than kurt cobain and the old man (Kunstroute Aachen), Atelier Pasch, Aachen
Energie, PRE Prazska energetika , Prague Czech Republic
permanent bleibtreu, Michaela Helfrich Galerie, Berlin
Wunderwelten, Lachenmann Art, Konstanz 
2016
Kunst & Release, EnBW showroom, Stuttgart
20 Jahre Ateliereinblicke, EnBW Energie Baden-Württmeberg Karlsruhe 
2015
Heimat, Kuhn & Partner Galerie, Berlin
Das menschliche Leben beginnt jenseits der Verzeiflung, Blond & Blond Contemporary, Berlin
Sotheby ́s Benefizauktion, Semperdepot, Sotheby ́s Wien
2014
Animalisch – das Tier in der Kunst des 20. JH., Ulmer Museum,Ulm
BURST SCULPTURE, ZIP Ausstellungsraum, Basel
2013
15 Jahre Kunst im Schloss, Schloss Blumenfeld
we trust in Kunstkontakter, RAR Gallery, Berlin
Barock Reloaded, Städtische Wessenberg Galerie, Konstanz / mit Sala Lieber und Ruth Biller 
2012
Afforable Art Fair Hamburg, mit Helga Maria Bischoff Galerie, Berlin
Kaffee Konstantin, Michaela Helfrich Galerie, Berlin
2011
look the limit, Helga Maria Bischoff Galerie, Berlin
Kl_ASSE, Kunsthalle Bremerhaven, Kunstverein Bremerhaven
TOP 11 – Meisterschüler der Staatl. Akademie Karlsruhe, Ulmer Museum, Ulm
2010
Double Jéu, ZIP Ausstellungsraum, Basel
Dazwischen, Städt. Ausstellungsraum, Bad Rappenau
2008
Regionale 9, Kunstverein Freiburg
Kleben – á encoller, Kunstakademie Strasbourg, Musée du papier peint Mulhouse, Centre Culturel Francais Freiburg
Education
1983
Born in Constance
2004/2005
Studies in painting at the Free University for Graphic Design and Fine Arts in Freiburg under the direction of Ben Hübsch and Dietrich Schön
2005-2010
Studies in painting at the State Academy of Fine Arts in Karlsruhe (Freiburg branch) under the direction of Prof. Leni Hoffmann
2009/2010
Studies with substitute professors Martin Pfeifle and Seb Koberstädt
2010
Achievement of Diploma
2011
Achievement of Master's Degree
Grants
2022
First Prize South West German Art Award
2018
Scholarship of the Art Association Böblingen
2011
Advancement Art Award of the City of Constance
2008
Advancement Art Award of the City of Freiburg
Solo Exhibitions
2022
Into the Woods, Podium Art Schramberg (upcoming)
Skin, Gallery Michaela Helfrich, Berlin
2020
A Discovery of the Wild, Gallery Michaela Helfrich, Berlin
2018
All Creatures Animal Clinic, Art Association Böblingen e.V
2017
Mirror, Mirror, Municipal Showroom Wessenberg Culture Center Konstanz
Paintings, Haus Salmegg Rheinfelden, Association for Art and History Rheinfelden e.V
2015
Beauty and Dread, Art House/Art Association Brücke92 / Ansbach
The Grande Bouffe, Art Association Letschebach Durlach
2014
SILVER THREADS AND GOLDEN NEEDLES, Blond & Blond Contemporary / Berlin
SILVER THREADS AND GOLDEN NEEDLES, Culture Circle Sulzfeld / ART Gallery of the Town of Sulzfeld
2013
Yellow Brick Road, Gallery Helga Maria Bischoff/ Berlin
2012
Atelier Insights, EnBW Showroom / Berlin Atelier Insights, EnBW Exhibition Room / Karlsruhe
Wonderland, Gallery Kreissparkasse / Ravensburg
2011
Advancement Art Award Constance, Municipal Showroom in Culture Center Constance
2010
Are you crazy?, Art Association Radolfzell / mit Seb Koberstädt
Group Exhibition (Selection)
2021
Where is God? Christian iconography in contemporary Art, Art Association Worms e.V
Every Jack Will Find His Jill, Gallery Michaela Helfrich, Berlin
2020
Say Something, Gallery Michaela Helfrich, Berlin
2019
Young ART Lounge, Zürcher Kantonalbank Österreich AG, Wien
Play with Reality, Gallery Michaela Helfrich, Berlin
Charlottenburger Hängung, Gallery Michaela Helfrich, Berlin
2018
Why Art? – Art Hall Weishaupt/ Ulmer Museum,Ulm
Time Travel – Images from the Archive from 1900 until today, Municipal Wessenberg Gallery of the City of Constance
Heaven opens up somewhere else – Gallery Michaela Helfrich, Berlin
2017
Art Route Aachen, Aula Carolina, Aachen
 younger than kurt cobain and the old man (Kunstroute Aachen), Atelier Pasch, Aachen
Energie, PRE Prazska energetika, Prague Czech Republic
 permanent bleibtreu, Gallery Michaela Helfrich, Berlin
 Wunderwelten, Lachenmann Art, Konstanz
2016
Art & Release, EnBW showroom, Stuttgart
20 Years Atelier Insights, EnBW Energie Baden-Württemberg Karlsruhe
2015
Home, Gallery Kuhn & Partner / Berlin
 Human life starts beyond despair, Blond & Blond Contemporary, Berlin
 Sotheby ́s Charity Auction, Semperdepot / Sotheby ́s Wien
2014
Feral – the Animal in 20th Century Art, Ulmer Museum,Ulm
BURST SCULPTURE, ZIP Gallery, Basel
2013
15 Years of Art in the Castle, Schloss Blumenfeld
we trust in Kunstkontakter, RAR Gallery Berlin
Barock Reloaded, Städt.Wessenberg Gallery of the City of Constance
2012
Afforable Art Fair Hamburg, mit Gallery Helga Maria Bischoff, Berlin
Kaffee Konstantin, Gallery Michaela Helfrich, Berlin
2011
look the limit, Gallery Helga Mariua Bischoff / Berlin
 Kl_ASSE, Kunsthalle Bremerhaven, Kunstverein Bremerhaven
TOP 11 – Meisterschüler der Staatl. Akademie Karlsruhe, Ulmer Museum, Ulm
2010
Double Jéu, ZIP Gallery, Basel
Between, Art Gallery of the City of Bad Rappenau
2008
Regional 9, Kunstverein Freiburg
 Kleben – á encoller, Art Academy Strasbourg, Musée du papier peint Mulhouse, Centre
Culturel Francais Freiburg